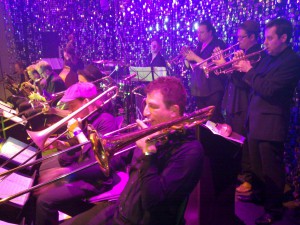 3 Trompeten + 4 Saxophone + 3 Posaunen + Schlagzeug & Bass + ein Mann und seine Gitarre = das Adriano BaTolba Orchestra
Ein langgehegter Traum hat sich für Adriano BaTolba erfüllt: Bereits parallel zu Dick Brave And The Backbeats widmet er sich der Idee zu Deutschlands, wenn nicht gar Europas einziger Rockabilly Big Band. Das war für Adriano die "logische" Fusion der Einflüsse aus seinem Jazzstudium, der Affinität zu Big Band Jazz & Swing und seiner "Jugendliebe" Rockabilly.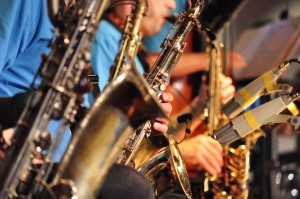 Durch seine Tätigkeit als Produzent und Bühnenkünstler hat BaTolba schon Seite an Seite mit nahezu jeder versierten Bläsersektionen des Landes gearbeitet. Nur wenige Anrufe sind nötig, um Top-Musiker für das Projekt zu begeistern (die u.a. bereits mit Künstlern wie Götz Alsmann, Anastacia, Shirley Bassey, Fritz Brause, Michael Bublé, Joe Cocker, Falco, David Garrett, Maxx Herre, Xavier Naidoo, Stefan Raab, Lionel Richie, Seal, Helge Schneider und Dionne Warwick zusammengearbeitet haben).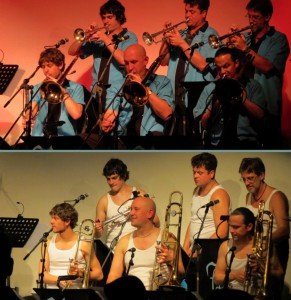 Eine so anspruchsvolle Idee braucht Ihre Zeit und so dauerte es noch bis zum Dezember 2009, bis es dann endlich so weit war und das A.B.O. erstmals auf der Bühne stand – die Geburtsstunde des "Adriano BaTolba Orchestra".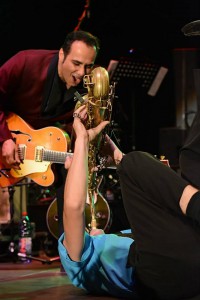 Neben Klassikern und Standards im Rockabilly-Format liefern schon die ersten Aufnahmesession auch selbstkomponierte Songs, die den bekannten Evergreens in punkto Qualität in nichts nachstehen. Hier steht garantiert kein Fuß still! Nahtlos gelingt die Überblendung von Rockabilly, Jazz, Swing und Jive in famosen Arrangements. Late-Night Legende Harald Schmidt und Top-Comedian Atze Schröder lassen es sich nicht nehmen, das "Adriano BaTolba Orchestra" in ihre Shows als Gäste einzuladen.
Auf der ersten Deutschland-Tournee 2011/2012 und dann folgenden weiteren TV- und Radio-Auftritten, unzähligen Konzerten und diversen Festivals (u.a. Leverkusener Jazztage, Eutin Bluesfest und NDR 90,3 Hamburg Sounds) sorgt das Orchestra seit dem beim Publikum für enthusiastische Euphorie. 2015 wurden dann die Aufnahmen zur Studio-CD "13 Renegades" abgeschlossen, die im Frühjahr 2016 auf TOBAGO-Records erscheinen ist. Eine 13-köpfige, mit Turboenergie geladene Rockabilly Big Band, die Tanzflächen zum Glühen bringt und schlicht für gute Laune sorgt. [/wolf_tab][wolf_tab title="English"]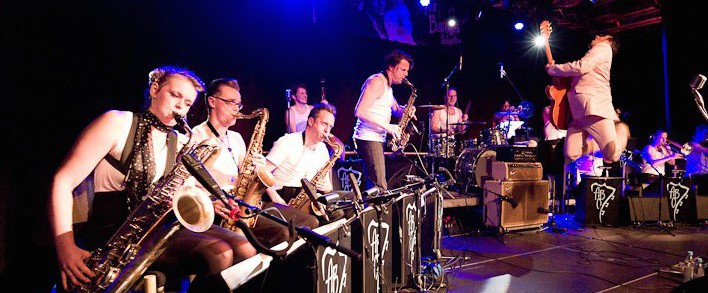 3 Trumpets + 4 Saxophones + 3 Trombones + Drums & Bass + a man and his guitar = the Adriano BaTolba Orchestra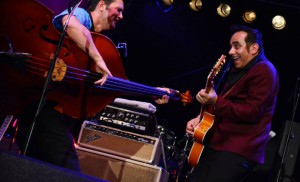 A lifelong dream has come true for Adriano BaTolba. While working with Dick Brave & the Backbeats he was already nurturing the idea of Germany's only, if not Europe's only Rockabilly big band. For Adriano this seemed like the perfect way to marry his background in Jazz with his passion for Rockabilly.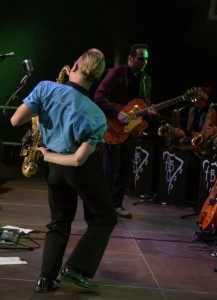 Through his vast experience as a producer and performer BaTolba had become acquainted with just about every brass section of note in Germany and all it took was a few phone calls to get the top cats in the game to jump on board. (Some of these guys had already worked with the likes of  Anastacia, Shirley Bassey, Michael Buble, Joe Cocker, Falco, David Garrett, Lionel Richie, Seal and Dionne Warwick).
A project of this scope however, took some time to gel and the music world had to wait until December 2009 for the "ABO" to tread the boards together for the first time, and so was born the 'Adriano BaTolba Orchestra'!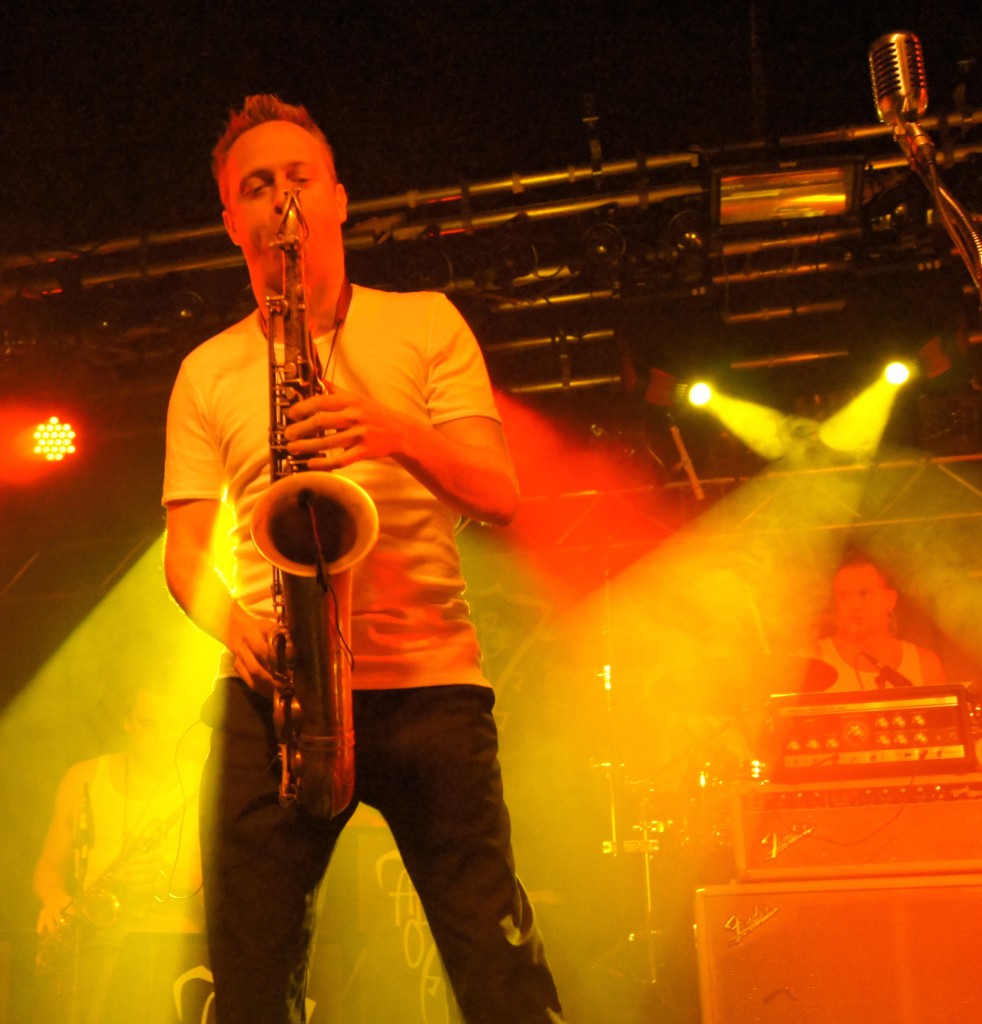 Right from the outset this band wanted to stand out from the crowd. They didn't want to rest on their laurels and just churn out classics & standards so the first recording sessions featured some kickin' originals to rival the evergreen favourites. The band succeeded in seamlessly fusing the styles of Rockabilly, Jazz, Swing and Jive with arrangements so sassy, every cat in the house would be swinging in no time! They also managed to poach numbers from unexpected musical genres like Rock, Pop and Country and give 'em an "ABO" makeover.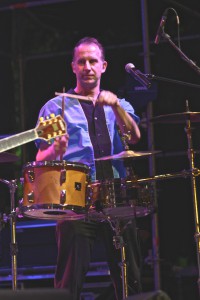 As soon as the word got out the ABO were hot property and 2011-2012 turned into a non-stop Rockabilly roller coaster for the band. Late Night German TV Legend, Harald Schmidt and top comic Atze Schröder both invited the Adriano BaTolba Orchestra to guest on their shows. In the wake of this followed a tour through Germany, many more radio and TV appearances and ultimately leading to high profile festival spots including Leverkusen Jazztage, Eutin Bluesfest and NDR 90,3 Hamburg Sounds. The band elicited a euphoric response wherever they roamed and continue to do so today! In 2015 the A.B.O. finished recordings for its first (studio) CD "13 Renegades", released in Spring 2016 on TOBAGO Records.
The Adriano BaTolba Orchestra is a 13 piece high octane fuelled, Rockabilly Cadillac that's tuned and ready to burn up the dance floor and get every head in the house hoppin'!